Citrix Install Receiver ADMX Templates
Jump to navigation
Jump to search
Many of the Receiver configuration settings must be configured in group policy. These Receiver settings are only available after installing the GPO templates.
Find the .admx and .adml files in the C:\Program Files (x86)\Citrix\ICA Client\Configuration The most important files are receiver.admx and receiver.adml. You can also download the ADMX files from the Receiver 4.4 download page by expanding Admin Tools.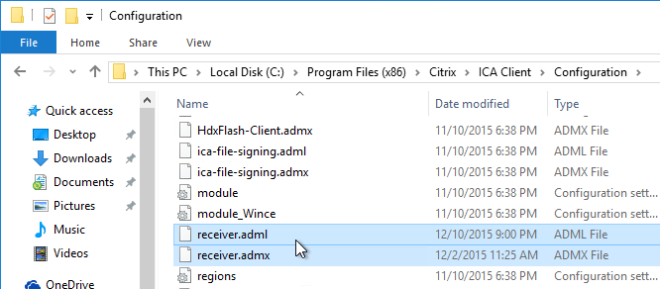 Go to your domain's SYSVOL share and in the Policies folder look for a PolicyDefinitions folder. If one exists, paste the .admx file directly into the PolicyDefinitions folder. If this folder doesn't exist in SYSVOL, instead copy the .admx file to C:\Windows\PolicyDefinitions.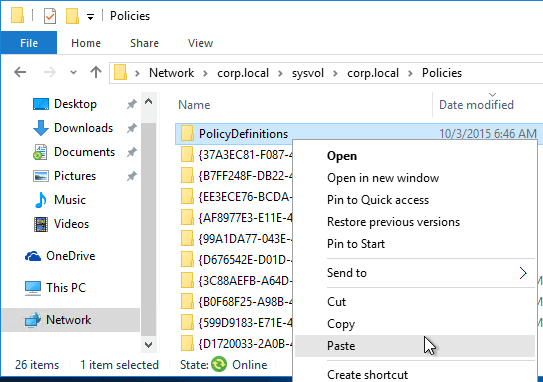 Open the PolicyDefinitions folder and paste the .adml file into the en-US folder.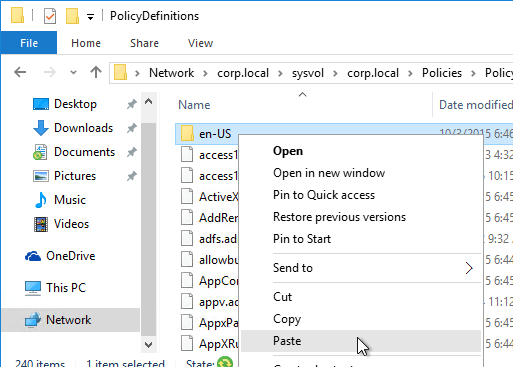 The GPO settings can then be found at Computer Configuration > Policies > Administrative Templates > Citrix Components > Citrix Receiver.